Del-Teet offers a wide selection of sofa, sectionals, loveseats and matching chairs. Most are Right-Size™ so you can sit comfortably with your feet on the floor.  We do stock some deep, wonderfully cozy sofas that are a bit larger in scale – perfect to curl up and relax. Choose from our stock or special order in your choice of size and fabric.
Graceful curved arms are the hallmark of the new #1423 group that includes a 75″ sofa $3038.00,
lounge chair $1688.00 and ottoman.
Two Del-Teet favorites: our #425 Right Size sofa, available in any size; and our new mini swivel chair $998.00
Wide-Arm Cora Sofa 81″ $2441.00 Italian Leather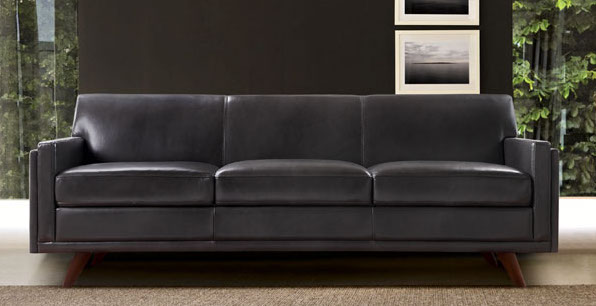 Mid-Century Milo Sofa 80″ in Leather $1896.00
 Location
Del-Teet Furniture Store
10308 NE 10th Street
Bellevue, WA 98004
 Contact
Phone: (425) 462.5400
Fax: (425) 462.5040
24 Hour voice mail is available
 Store Hours
Monday – Saturday 9:30am-6:00pm, Sunday 12:00 – 5:00pm